Camping can be a revitalizing adventure, but with a bad back, you might not be able to enjoy it fully. The last thing you want when you're in the great outdoors is constant discomfort.
The best camping chair for your bad back can help put you at ease and our top choice is the Timber Ridge Zero Gravity Lounger Chair. We've collected eight others for you to scope out and there's a little something for everyone.
In this article, we're going to review the following camping chairs for bad back:
Product Reviews
We've pulled together hours of careful research to bring you a list of the best camping chairs for your bad back:
Buyer's Guide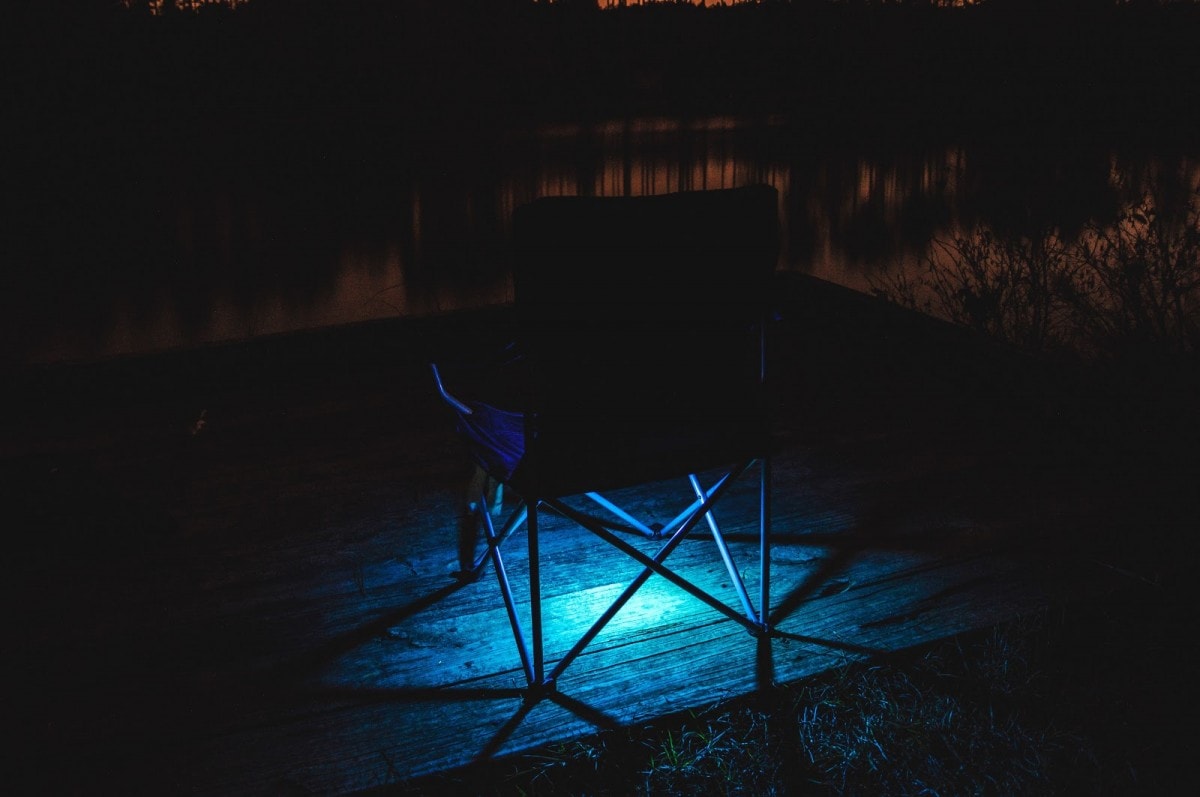 Finding the best camping chair for your bad back entails focusing on the specifications that matter most to you. That could be recline options or extra lumbar support, among other features.
We want to help you get the most out of your purchase, so why don't we look at what these chairs have to offer:
Chair Types

By now, you already know that there are many types of chairs out there from simple designs to more luxurious options:
Minimal
If you're working with a limited budget, you can find affordable chairs that are still comfortable to use. Maybe the cost isn't so important and you're just a straightforward kind of person.
Basic chairs will offer an upright position, possibly with some extra padding around the head area and be easy to fold.
Two great options here include the Marchway chair and the Core Equipment. The former comes with a high back and mesh included for ventilation. The latter features a quilted seat for comfort. Both are easy to store and lightweight.
Regular
You may want to take it up a notch and go for something with recline options. This presents a variety of positions, depending on your needs at the time. They may come with additional features such as a cup holder or a padded head or back area.
The Caravan Zero Gravity caters to those who want the bungee design. This allows you to feel suspended and you have recline options to boot. There's additional support at the head and lumbar, too.
Luxurious
Are you looking to go all-out for your camping experience? Finding a chair that features high-quality specifications is possible. Not only will you want plenty of support, but you could be on the lookout for extra bells and whistles, too.
Our top choice would be suitable for those craving luxury. It features the zero-gravity design with ample padding and cushioning. This includes lumbar support and a removable, padded headrest. The recline positions lock into place safely.
Bad Back
Studies show that almost 80 percent of adults suffer from back pain. This is due to poor posture, minimal core strength and desk jobs, among other issues.
There are two main components you'll want to keep an eye for when it comes to the best camping chair for your bad back:
Lumbar Support
The lumbar region is what's referred to as the lower back. Any injury or pain in this area can affect the muscles, nerves, or the discs. This is why the best camping chairs for bad backs often add extra cushioning in this area.
The Strongback Elite chair is just one example of this.
Padding
Extra padding leaves you feeling better supported and comfortable. A good option for this includes the AmazonBasics Padded option, as it offers padding throughout the entire chair portion.
Armrest and Footrest
Most camping chairs feature your basic plastic armrests, while some are contoured in design and others offer padding. If the latter is important to you, opt for something like the KingCamp.
Not all chairs feature actual footrests, but all of the zero-gravity options do have space for calves and footsies. Our top choice, the Timber Ridge Zero Gravity, would fit the bill.
Weight and Capacity
One thing about venturing into the great outdoors is that you'll always have a significant load to carry. This is why many opt for a lightweight camping chair. The Marchway weighs just 3.7 pounds.
Depending on your size and those traveling in your group, you may want a chair that can hold a significant amount of weight. All the chairs on our list range between 200 and 350 pounds, while the Timber Ridge Zero Gravity fits the latter capacity.
Material and Durability
The last thing you want is your chair falling apart on you. As you can see from our reviews, this problem mainly occurs with the framing. Opt for a frame with positive feedback, as even the most durable materials may not hold up under weight.
Are you looking for a fabric that'll last? Many on our list have durable seat materials that are suitable for life outdoors. This includes a high denier count polyester, such as 600D or 1000D.
Another great material is Textilene fabric. You'll find this on both the Caravan chair and the AmazonBasics non-padded variety.
Warranty
Most chairs are limited to one or two years maximum and will cover any defaults in material or design.
Overall Comfort
This will depend on personal preference, your size and more. Are you on the taller side and do you have trouble finding chairs because of it? Opt for one with a higher back, such as the Marchway.
If cushioning is more what you're looking for, something like the Core Equipment chair could serve you well with its filled-quilt padding throughout.
Shade Coverage
Some camping chairs come with this option to shield you from the sun. Often, it's available for purchase separately. To our knowledge, none of the chairs on our list offer this feature.
Protect Your Back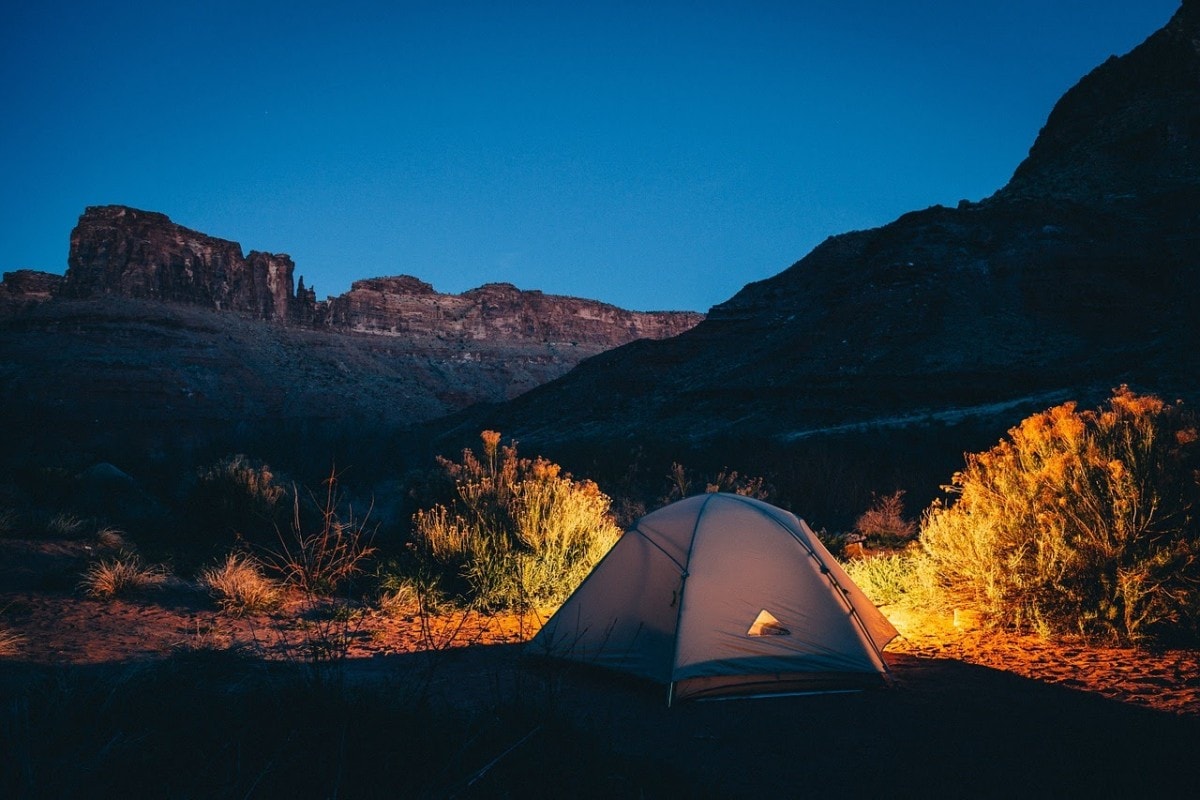 The best camping chair for your bad back will offer you enough support and comfort to enjoy your time in the great outdoors, unphased by your condition.
Most chairs on our list have a variety of features worth raving about from the head and lumbar support to their packability.
If we had to choose a top favorite, though, the Timber Ridge Zero Gravity Lounger Chair steals it for the win. We have a knack for the suspended design and putting our feet up. There are recline options that lock in place and extra support at the back and head. The 350-pound capacity and an array of color options don't hurt, either.