If you're in a rush because you've got something planned, our top choice goes to the Ozark Trail Base Camp Cabin Tent.
We're constantly being told it's good to be outdoors as much as possible, both for our mental and physical health. Camping out as part of a larger group is always going to be more fun than on your own. To make the experience a positive one, it helps if you've got the best 14-person tent.
In this article, we're going to review the following 14 person tents:
14 Person Tent Reviews
We've done all the legwork so you can get on with planning the rest of your group vacation. This well-researched list of the best 14 person camping tents is as follows:
What to Look For When Buying a 14-Person Tent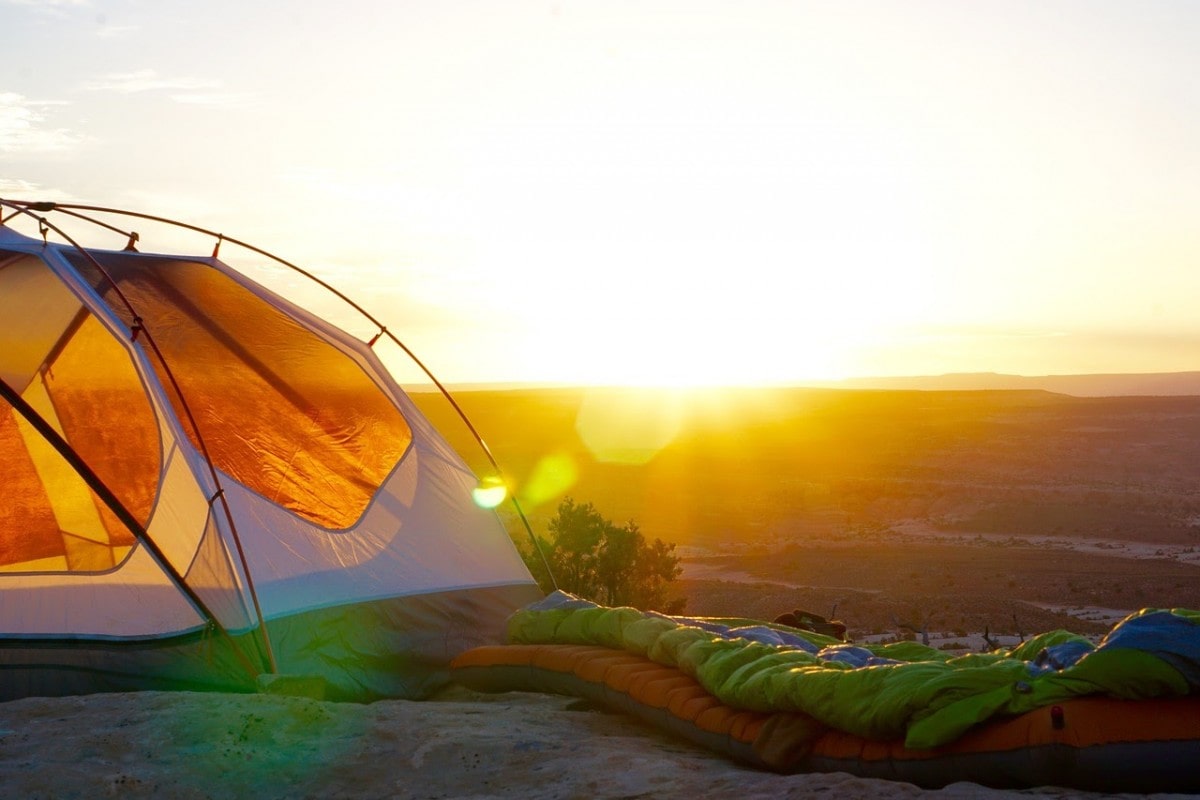 Camping as a group can get very stressful if there's not enough room. Space is one of the most crucial elements when choosing a 14 man tent, but there's much more to it than that.
The main factors to take into account when choosing your 14-man tent are:
Ease of setup.
Comfort features.
Gear features.
Materials.
Climate and seasons.
Ease of Setup
Pitching a tent that's big enough to house up to 14 persons won't be easy. We'd be lying if we said it is. All that aside, most of the manufacturers in our list have done everything they can to make it easier.
Color-coded poles, lightweight components, assembly systems that are simple and shock-corded poles all help reduce the time it takes. Our number one tent, the Ozark Trail Base Camp Cabin Tent, takes things one step further by including pre-attached pole elbows. If you've ever been camping before, you know how frustrating it can be to search around for the right parts.
There is a small downside to ease of construction, and that's the additional bulk some of these easy systems take up.
Freestanding or Not
A common feature of many modern tents is that you can pick them up off the ground and move them. There's no need to take them down and put them up in a new location. Specially designed tent poles are used to hold up the tent, and tent stakes aren't a requirement.
The tents on our list are all freestanding, although they might not be as easy to move as a much smaller tent.
Comfort Features
There's no reason you should rough it just because you're camping. A few creature comforts can make any tent feel luxurious. The Ozark Trail Base Camp Cabin tent is by far the roomiest, but the Tahoe Gear Carson 3-Season tent comes a close second thanks to the 7 feet of headspace.
Space
Multiple rooms are an obvious advantage of this type of tent; some even include cabinets and separate communal areas. There's only one our list lacking in space, and that's the Tahoe Gear Manitoba Family Outdoor Camping Tent.
It's worth pointing out that manufacturers base a 14-person capacity on the number of sleeping pads that can be placed on the floor. Don't expect to house 14 people sleeping on airbeds.
Entrances
A tent can't have too many entrances, as long as you can securely zip them up. It's also a good idea for entering and exiting not to interfere with other resident's comfort.
This is one small downside of our number one tent, the Ozark Trail Base Camp model. If you make use of all four rooms and the communal area, you have to go through one of the rooms to get out.
Windows
Having numerous windows means more ventilation and light. Make sure the windows also protect from the elements with mesh plus zippered panels.
Gear Features and Storage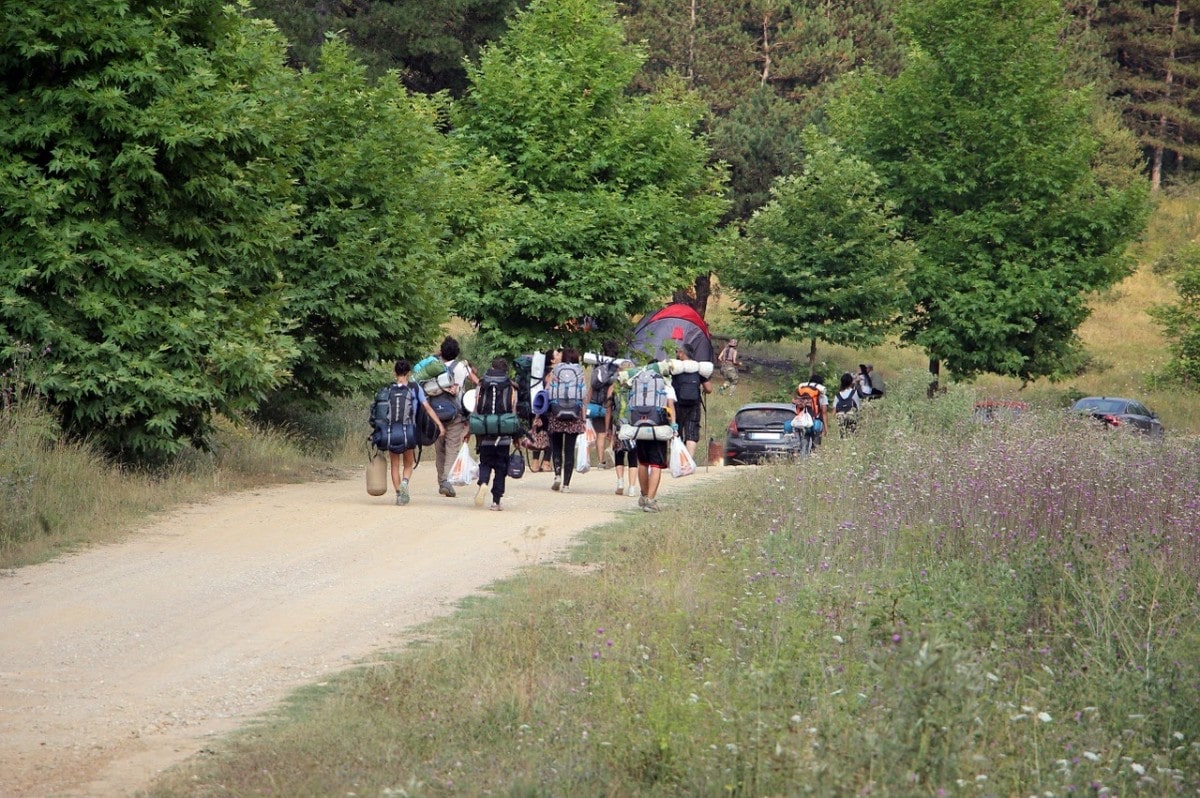 If you take lots of camping gear with you, it's useful if there's somewhere you can store it. While these group tents are spacious, keeping all the gear in your sleeping quarters isn't ideal.
The Ozark Trail Spring Lodge Cabin Camping Tent has two storage closets, a screened-in porch and fully floored screen room. That should be plenty of space for any gear you've brought with you.
Keep in mind that a 14-man tent can still suit a smaller sized party. In fact, in this instance, you can use the extra sleeping areas to store your gear.
Materials
With so many people using the tent, you want the construction to be of the highest durability and to withstand the elements.
Waterproofness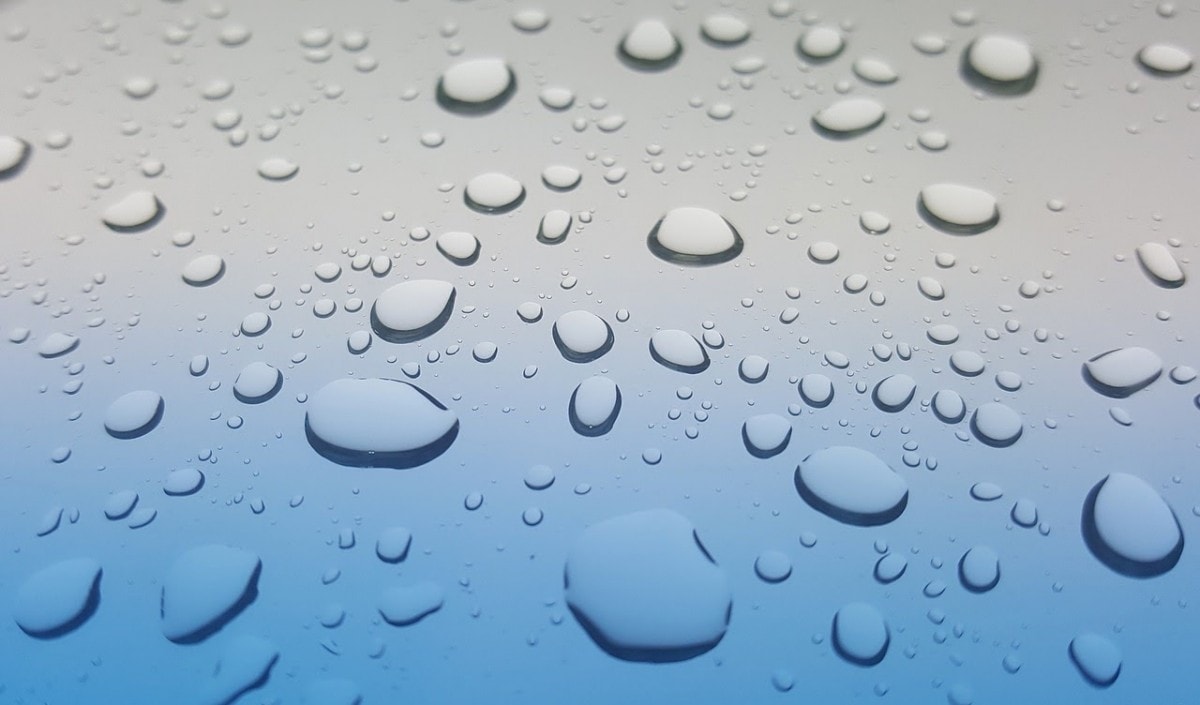 For the best possible waterproofness, you need a tent with a thick floor and wall material, waterproof material and strong stitching in the seams. These will help your tent last a long time and be water-resistant.
The best materials for waterproofness include polyester and polyethylene. Neither of these synthetic materials need a special waterproof coating.
Durability
To help keep the tent in good condition, reinforced floors, zippered doors and large windows, and the use of high-durability materials is essential. Cotton and canvas are the best materials for durability, but they tend to be very heavy.
Most modern tents are manufactured using polyester or nylon. To improve their water resistance, you'll often find coatings such as acrylic, polyurethane, or silicone.
Climate and Seasons
Tents of this kind are generally designed to be used during two or three seasons. Camping out in the depths of winter is not what they're designed for. The height of the summer might also be ruled out unless your tent has a solar shield to reflect the sunlight, as the Tahoe Gear Carson model has.
Benefits of a 14 Person Tent
The most obvious benefit of a tent of such proportions has to be the size. Aside from this, there are several other advantages to choosing a tent with such capacity:
Gear space.
Elbow room.
Height.
Extra features.
Space for Gear
A 14-man tent has enough space to fit all a large family or a group of friends. Not only that, there's typically space to stow any gear you might bring along.
A Little Elbow Room
14 people sharing one space might feel claustrophobic if it wasn't for the extra elbow room afforded with a tent of this magnitude. The Ozark Trail Base, Tahoe Gear Carson 3-Season, and the Fortunershop Family Cabin tent all have an additional communal or screen room for extra space.
Height
If your group mainly consists of kids, then head height might not be a concern. On the flip side, if your group is made up of mostly adults, extra headroom would be appreciated. The tent with the most headroom is the Tahoe Gear Carson 3-Season option — 7 feet should be enough for anyone.
Extra Features
Additional features that make camping a little easier include E-ports, so you can use power cords for lamps, chargers and other electronic devices. Mesh pockets come in very handy for keeping small things safe.
Screened rooms are also a good addition. They can be great places to relax undercover, as well as being used for extra storage or an area for a dog bed.
A Quick Round-Up
The best 14-person tent is the one that includes plenty of space, ample headroom, four rooms and a communal space, and plenty of large windows for ventilation and light.
The Ozark Trail Base Camp Cabin Tent ticks all these boxes. Its construction is also of a high quality. The plus-sign design means that are four rooms with one communal area in the middle, and it provides 235 square feet of living space. There's also a media pocket, gear loft, and two gear hammocks for any gadgets you care to bring along.
Coming in a close second is the Tahoe Gear Manitoba Family Outdoor Camping Tent, although some might consider it on the small side. There are, after all, fewer rooms than with our number one choice. That being said, there is a generous 6.5-foot center height, making it easy for you to move around inside.